Mardi Gras and the Carnaval Parade is an annual festival, a public celebration held just before the Lent, forty days before Easter. On certain days of Lent, Roman Catholics and some other Christians traditionally abstain from the consumption of meat and poultry, hence the term "carnival," from carnelevare, "to remove (literally, to raise) meat."
Mardi Gras / Carnival celebrations are a combination of parades and street parties.
In some countries, notably Brazil, Carnival is the most famous holiday of the year and has become an event of huge proportions. The country stops completely for almost a week and festivities are intense, day and night. Tourism receives 70% of the annual visitors in this time period.
Carnaval, no matter where it is celebrated is music, dance and costume.
OTHER CARNAVAL CELEBRATIONS IN MEXICO
MAZATLAN
One of the oldest celebrations in Mexico is held in the Pacific port city of Mazatlan. This is a week long period of shows, parades, parties totally supported by the local government. It's also one of the oldest, and has been celebrated in more or less its present form for more than 100 years. While less wanton than Rio's and more sedate than New Orleans or Veracruz, it is still a spectacular affair that captures the seaside city and holds it hostage for five days and nights. It's a mixture of culture and carousing.
Mazatlan's Carnaval is considered to be more of a family oriented affair, even including a children's parade.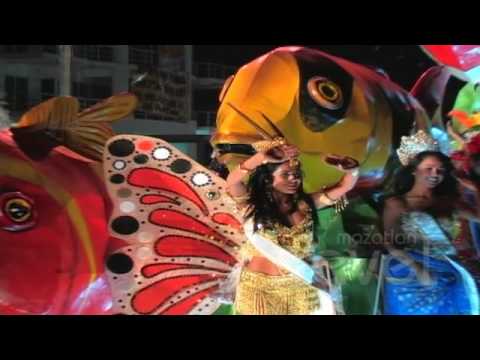 See the official Mazatlan Carnaval website for complete details.
http://www.carnavalmazatlan.net/#/Inicio
VERACRUZ
Veracruz is a city that knows how to party. There are 6 parades during Carnaval there and they are lively and flamboyant. Large public concerts are held and parties and special events and promotions are everywhere at nightclubs, bars and restaurants.
See the official Veracruz Carnaval website for complete details.
http://www.carnavalveracruz.com.mx/